I've been working on a big pixel art for a couple of weeks now so I haven't been uploading stuff (hopefully it turns out cool though), here's some stuff I did on the side:
These are some houses I made for a pixel art collab on We Pixel: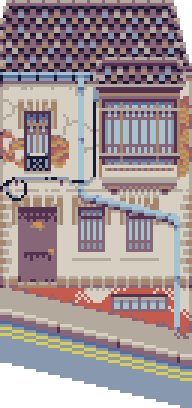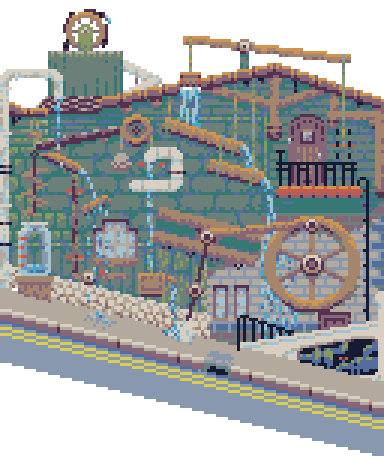 You can check out all the entries at We Pixel, which is an in development website which will be used for organizing and showing off pixel art collabs. This collab is still ongoing so you can contribute yourself, although it is mainly being organized in the Pixel Joint discord (you'll need to have submitted art to PJ to join).
The site is starting to look pretty cool, and the guy who's working on it is making a lot of progress. I think the plan is to have it be able to operate on its own, without having to go through Pixel Joint, and a lot of cool projects could be made there if it takes off, so I'd keep an eye on it!
EDIT: Street collab has been closed now, although in the future it might be possible to submit new entries through the site itself.